Women's jeans cuts
Large

With a wide leg and high waist, these very comfortable jeans lengthen the silhouette.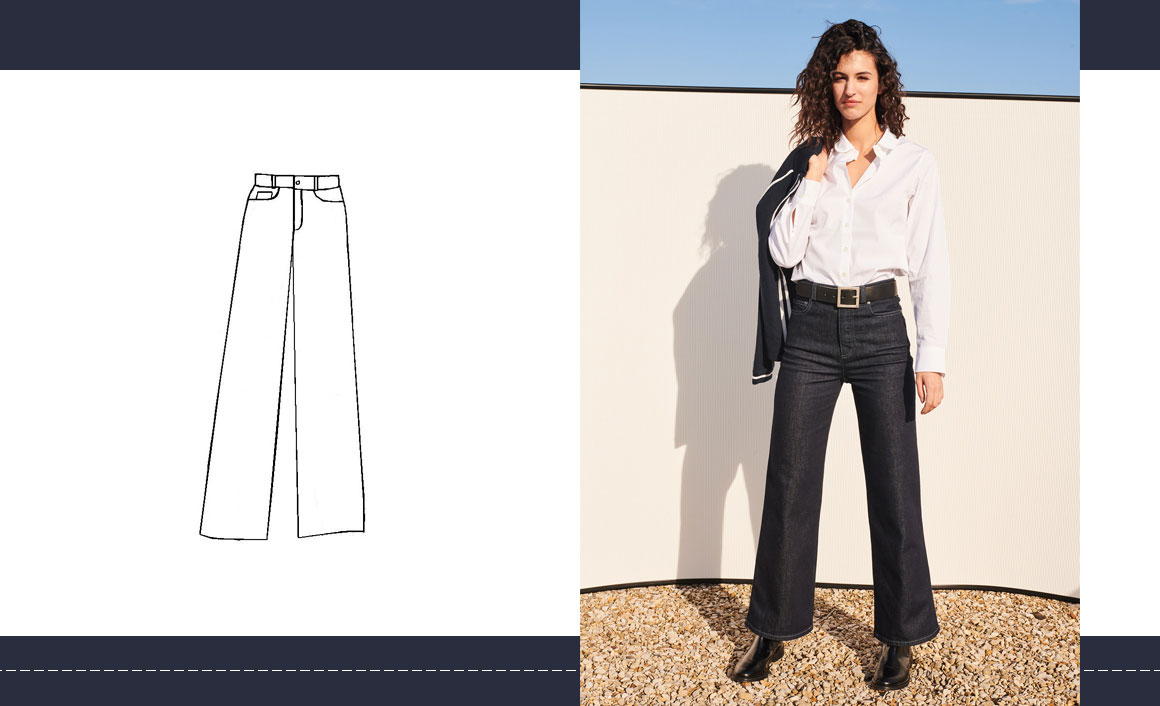 Regular

The regular jeans enhance all silhouettes, with their high waist and timeless straight cut.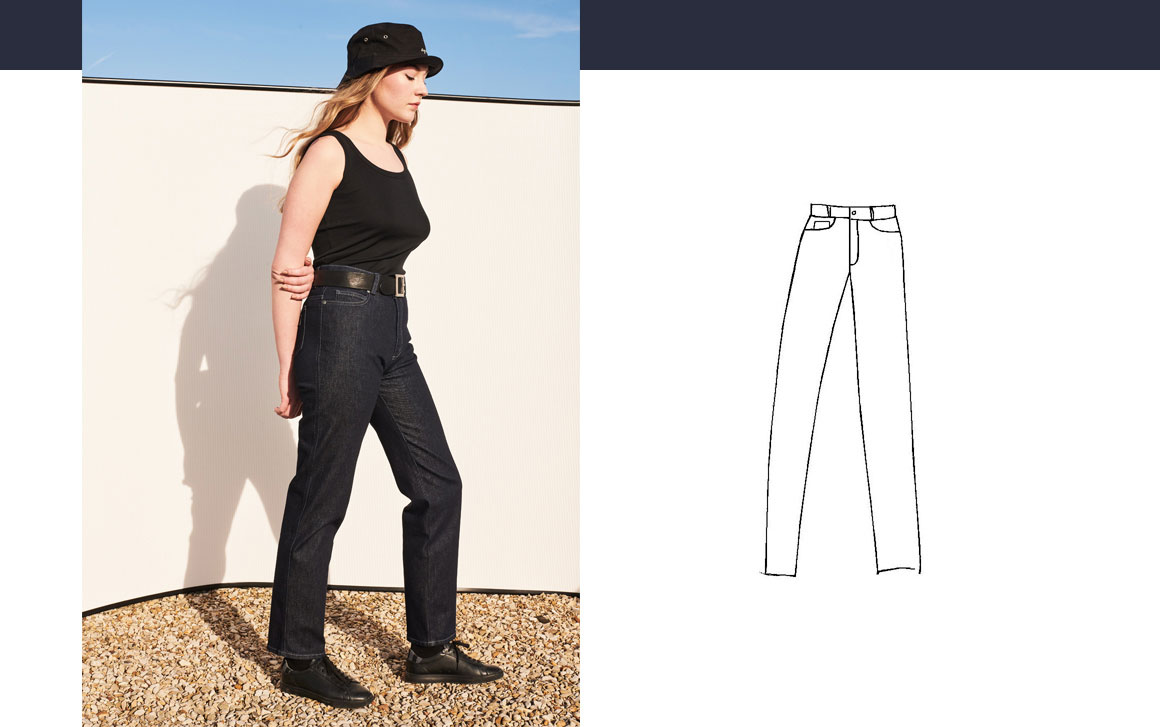 see all women's jeans

Advice on looking after our jeans



There is a consensus among denim purists: you should delay washing your jeans for the first time for as long as possible! Wear the jeans for at least six months first! And of course, wash your jeans as little as possible. This will help prolong the fabric's life and prevent the indigo dye from fading.
Another common method is to delay the first wash for two to three months, then wash the jeans every six to 10 wears, depending on what you use them for. Remember: washing your jeans also imbues them with personality; they change over time, just like their owner!
Our top washing tips to make your jeans last as long as possible:
Essential:
- Brush down the jeans on both sides before washing
- Wash jeans inside-out
---
OPTION 1
(recommended) > in a basin of cold to lukewarm water
(the less aggressive the process, the longer the indigo dye and cotton fibres will last)
- Let the jeans soak for at least 30 minutes
- Rinse them three times in cold water
- Gently wring them out by folding them in half lengthways and rolling them up
- Hang them by the cuffs (outside if possible, if not in the shower) or let them dry flat on an airer
---
OPTION 2
> in the machine
- Wash your jeans on their own in the machine for the first three to four washes
- Use gentle, detergent-free washing powder designed specifically for jeans
- Set the temperature on your washing machine to cold (max. 30°C) to ensure your jeans maintain their appearance. The indigo dye will fade with each wash, creating a range of different hues that will add character to your jeans.
- Do NOT put the jeans on a spin cycle, unless it is very slow (200-300 rpm)
- Hang them by the cuffs (outside if possible, if not in the shower) or let them dry flat on an airer
WARNING: never put your jeans in the tumble dryer and iron them inside-out.