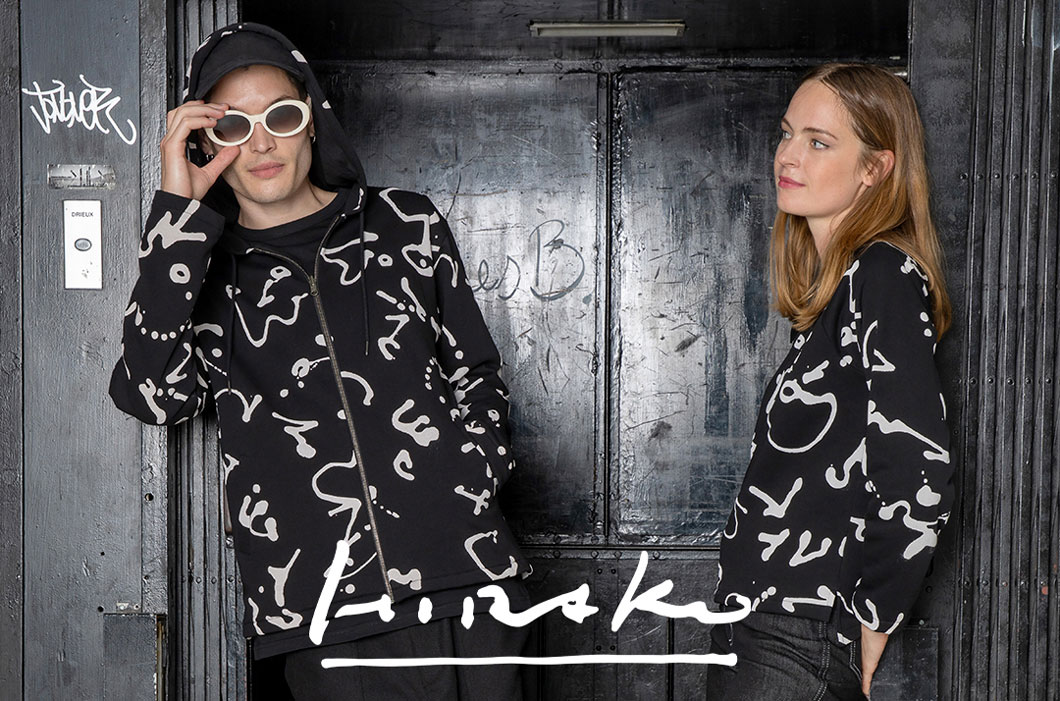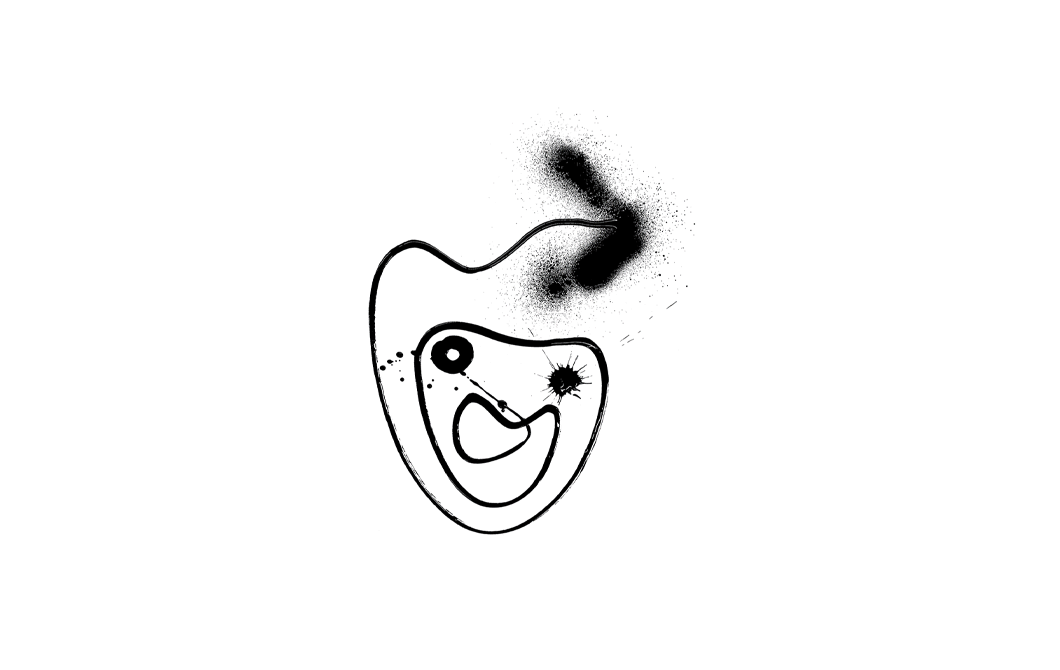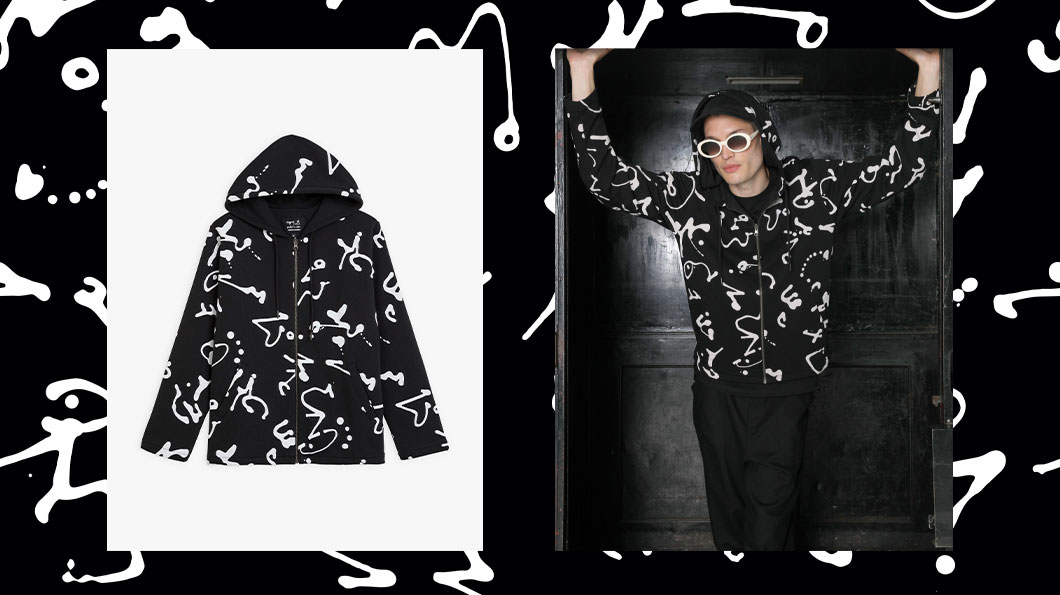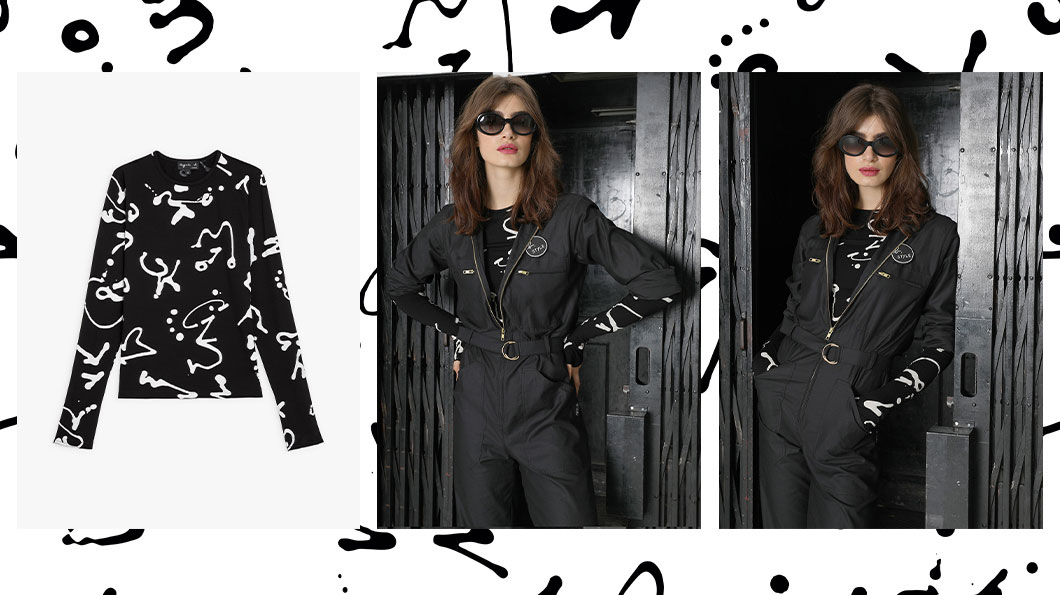 Story of agnès b. and Hiraku Suzuki
Born in 1978 in Miyagi in Japan, Hiraku Suzuki lives and works in Tokyo. Agnès discovered his work during a trip to Japan in 2005.
Immediately won over, and with her typical spontaneity, she asked him to carry out a live performance on the evening of her fashion show where more than 1000 guests were to be present.
In 2006, a solo exhibition DIG was held at the Galerie du Jour in Paris, and the story of their friendship continued: one of his creations will be the collector bag issued to mark agnès b.'s 25 years in Japan.
Today, agnès has chosen three visuals: two for the designer tee-shirt line and one for a jumper.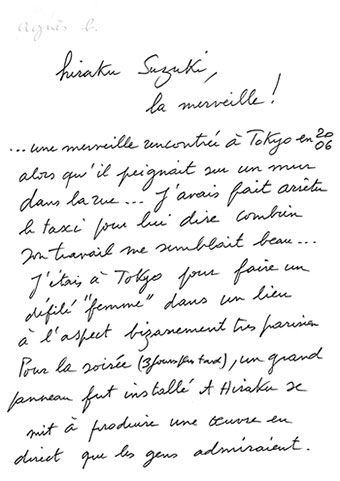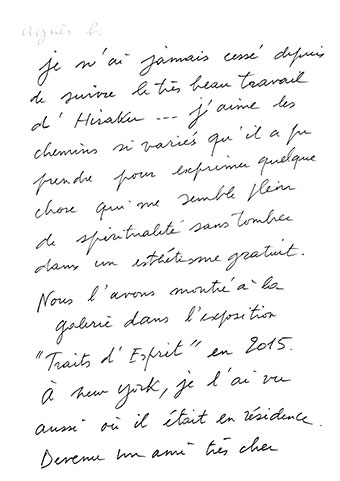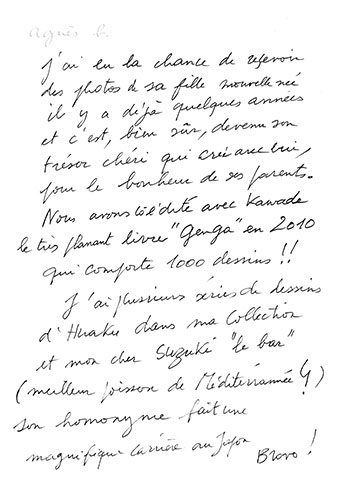 Hiraku Suzuki's performance during the men's summer 2011 fashion show